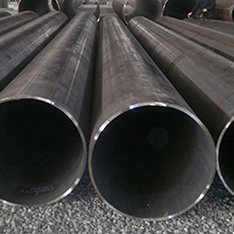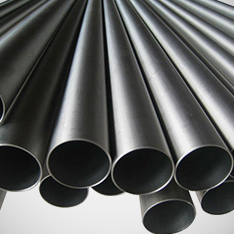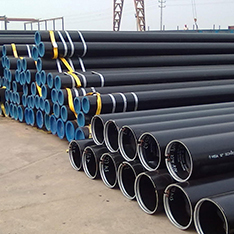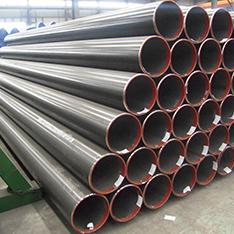 Trusted Welded Pipe Supplier In Malaysia
Saliran Group has over 10 years of expertise in the trading and supply of high-quality carbon steel welded pipes, with numerous happy customers all around the world. We supply a variety of carbon steel welded pipes and stainless steel welded pipes with different standards and specifications to meet your requirements.
A welded pipe is made of long ribbon steel known as "skelp". Skelp is cut into a flat rectangular sheet with a specific length. The rectangular sheet is then undergoing the ERW process where a rolling machine curls the long side towards one another. A cylinder is formed as a high-frequency voltage pass through the cylinder, resulting in it melting and fusing together. Welded pipes are customized to meet an extensive range of application requirements such as material grades and pressure.
API 5L Annex E (as per client requirement)

Internal and external coating available as per request
API 5L X42/ 46/ 52/ 60/ 65/ 70 - PSL1/2

ASME/ASTM SA/A671 CC65 CL22

ASME/ASTM SA/A312 304/304L, 316/316L, 317/317L,321/321H,310

UNS S31803, S32205, S32750, S32760, S31254
16" (400mm) ~ 60" (1500mm)
Welded pipe: What is it?
A skelp, or long, coiling ribbon of steel, is the initial form of welded pipe. When the skelp is sliced to the required length, a flat, rectangular sheet is produced. The outer circumference of the pipe, which can be used to determine its eventual outside diameter, will be equal to the width of that sheet's shorter ends.
Due to their cheaper production costs and accessibility of raw materials, welded steel pipes are always in plentiful supply. Consequently, it is one among the metals with the greatest global application. its use in various industries and the production of a wide range of goods.