What is Stainless Steel Pipe?
Stainless steel pipe is most commonly found in fluid or gas transportation piping systems. Furthermore, stainless steel pipe is made from a steel alloy that contains nickel and chromium, which give stainless steel its corrosion resistance. Due to its resistance to oxidation, stainless steel pipe is a low-maintenance solution for high-temperature and chemical applications.
Furthermore, stainless steel pipe is typically manufactured by welding or extrusion. In addition, the welding process involves shaping steel into a pipe shape. The seams are then weld together to keep the shape in place. Extrusion, on the other hand, creates a seamless product by heating a steel rod and then piercing it through the centre to form a pipe.
Aside from that, the terms "pipe" and "tube" are often used interchangeably to describe the same product. Despite having the same cylindrical shape, steel pipes are measured by the interior diameter (ID), whereas steel tubes are measured by the outside diameter (OD) and wall thickness. On the other hand, pipes carry fluids and gases, whereas tubes are used to build parts or structural components.
Types of Stainless Steel Pipe
A seamless pipe is one that contains no seams or weld joints. Because of the metal, it can withstand high levels of pressure as well as high temperatures. It is also used in numerous oil and gas applications. In addition, it is used in the mechanical and engineering industries. As a result, seamless pipes are extremely versatile, and they are always thoroughly inspected to ensure material quality.
Welded pipes can be found in almost any industry due to their versatility. They outperform in terms of corrosion resistance but not pressure resistance. Welded pipes, on the other hand, are far more cost-effective than most other piping methods. Because of the materials used and their lightweight nature, it may also provide the best value for money.
Pipe flanges are another critical component of your overall piping setup. Slip-ons, blinds, lap joints, threaded, and semis are among the many styles available. To ensure dependability, these pipe flanges are made of durable and sturdy materials. They also make pipe flanges from high-quality materials.
People will usually use spectacle blinds, spades, and spacers  for temporary or long-term solutions that is allowed for the isolation of piping sections. If a piece of machinery or a section of piping needs to be inspected, spectacle blinds will be used to isolate a specific section of the piping. They will also maintain the overall system during the process. It is recommended that you rigorously test the dependability of your spectacle blinds to stay safe because it is such an important role that is critical to your safety. Because each case is different, it is advised that you consult with a professional before investing large sums of money in spectacle blinds.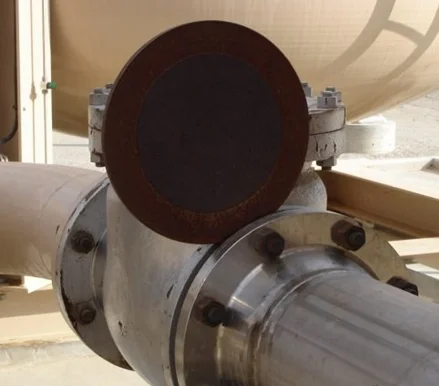 Characteristics of Stainless Steel Pipe
Almost all stainless steel pipes on the market are iron-based alloys with at least 10.5 percent chromium content. When chromium is present in an alloy, it forms a self-healing or protective oxide layer. Furthermore, the formation of an oxide layer contributes to the corrosion resistance of stainless steel pipes. Intact corrosion resistance can be achieved regardless of fabrication method due to the self-healing properties of the oxide layer. Even if the stainless steel pipe surface is damaged or cut, it can self-heal and has a high corrosion resistance. 
One of the most significant benefits of work hardening stainless steel pipe grades is that it significantly increases and improves metal strength while also assisting in cold working. Aside from that, the combination of annealing and cold working stages is simple to use in order to provide adequate strength to fabricated components. Besides that, stainless steel pipe can self-heal and has a high corrosion resistance even if the pipe surface is damaged or cut. 
The strength of stainless steel pipe varies according to grade. In comparison to mild strength, strength remains somewhat constant in soft conditions. Austenitic steel, which is softer, has a high elongation and ductility. As a result, after a lengthy series of semi-fabrication, it can be cold worked to produce a finished product. Furthermore, toughness and strength must be effectively combined to achieve the desired result.
Ferritic stainless steel pipes are also extremely ductile and strong. Following heat treatment produces hardness and high strength in martensitic steel pipes.
The percent elongation is responsible for ductility when performing a tensile test. The elongation of austenitic stainless steel is very high. The elongation of austenitic stainless steel is very high. Due to its high work hardening and ductility rates, austenitic stainless steel can form and work in a variety of processes, including deep drawing.
Stainless steel pipe has a higher tensile strength than mild steel. Duplex stainless steel is generally stronger than austenitic steel. As a result, martensitic and precipitation hardening grades have the highest tensile strength. Furthermore, these grade types are twice as strong as other grades.
Magnetic response generally attracts stainless steel. Austenitic grades are purely nonmagnetic, though cold working can induce it in a few austenitic grades. Non-magnetic grades, on the other hand, such as 316 and 310, can be cold worked.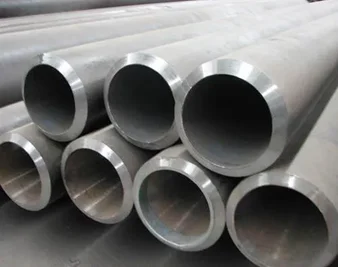 Types of Industry where Stainless Steel Pipe is Used
i. Oil and Gas
Technology is critical in the oil and gas industries. As the depths at which we search for oil have increased, so has the demand for corrosion-resistant piping. Hence, there will be more strain putting on the duplex and super duplex stainless steel pipes that we use. Corrosive environments can be extremely harmful. Besides that, if the damage is not repaired, the pipes will easily burst, rendering them unusable for deeper depths. Therefore, it is critical to have strong pipes in the oil and gas industry. 
ii. Nuclear Power
It is difficult to extract useful energy from atomic nuclei. Because of cooling requirements, the majority of today's nuclear reactors are located near the coast. As a result, it will use much of the water to cool these reactors comes from the sea. And it must be corrosion resistant. Stainless steel pipe is critical in the nuclear power industry. This is because of its capable of resisting corrosion caused by seawater.
iii. LNG                                                                                                                                                          Liquefied natural gas (LNG) is natural gas that has been cooled to -260 degrees Fahrenheit. So, it can be safely transported to meet the growing demand for natural gas. Also, natural gas is not always feasible or cost-effective to transport via pipelines. So, it is instead transported in liquid form via cryogenic sea vessels and road tankers. As a result, having the proper piping in place to provide safe and cost-effective LNG transport to hard-to-reach areas of the country or the world is critical.
Benefits of Stainless Steel Pipe
Stainless steel is a highly adaptable material that can be used in a variety of indoor and outdoor applications. Using stainless steel pipe for your project has several benefits, including:
Lightweight
Durable
Long-lasting Capable of handling high flow rates
Simple to machine
Scratch resistance
Simple to clean
Low-maintenance
Outstanding corrosion resistance
Recyclable and eco-friendly material
Saliran Group has over 10 years of experiences in trading of a wide range of flanges, pipes, valves, fittings, and related parts and accessories ("PVF products") as well as steel products with numerous happy customers all around the world. . We supply a variety of stainless steel pipe including stainless steel seamless pipe, stainless steel welded pipe, stainless steel pipe flanges and stainless steel spectacle blinds. 
Click on the link below to contact us now!