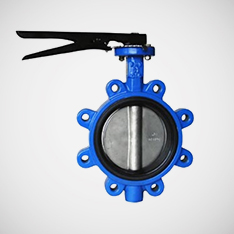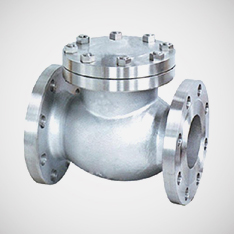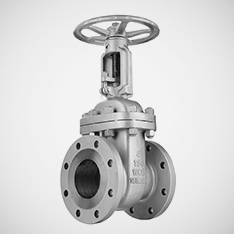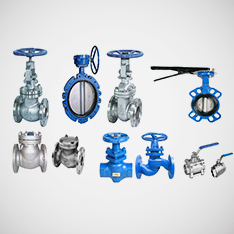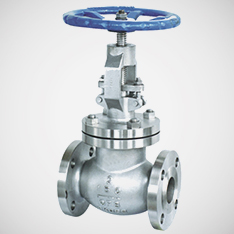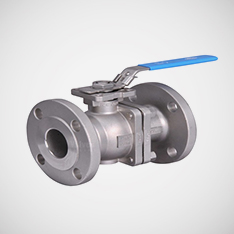 Trusted Valves Supplier In Malaysia
Saliran Group has over 10 years of expertise in the trading and supply of high-quality Valves Malaysia, with numerous happy customers all around the world and had become global valve supplier Malaysia. We are the leading Valve Company Malaysia that supply a variety of Valves Malaysia types such as Ball Valve, Gate Valve, Global Valve, Check Valve, Needle Valve, Butterfly Valve, and Safety Relief Valve.

A valve is a mechanism that functions as controlling the flow of a system or a process. These valves are an important part of a piping system that directs and regulates fluids such as vapours, gases, liquid, slurries, etc) Each type of valve has different features and particular specifications to accommodate a wide variety of industrial applications. According to the Valve Company Malaysia, some Valves Malaysia are capable of self-operated while others function manually with the presence of a pneumatic, actuator, or hydraulic.
| | |
| --- | --- |
| | Ball Valve, Gate Valve, Global Valve, Check Valve, Needle Valve, Butterfly Valve, Safety Relief Valve |
| | 1/2" (15mm) - 48" (1200mm) |
| | |
Flanged End RF/FF/RTJ, Threaded NPT/BSPT, Socket Weld, Wafer Type, Butt Weld.

JIS10K, PN16~PN40, ANSI150# ~ 2500#, 10K PSI.


Cast Iron, Cast Steel, Forged Steel.

Carbon Steel, Stainless Steel, Duplex Steel, Alloy Steel, Bronze, Brass.
Trusted Valve Supplier in Malaysia
Saliran Group specializes in the distribution of a broad range of Valves Malaysia. We are most dependable global valve supplier Malaysia. We have stock a variety of valves as a valve supplier in Malaysia. Get a pricing on your valves as soon as possible with our Valve Company Malaysia team.
What are Valves?
Different purposes (on/off, monitoring), various fluids (fluid, gas, etc.; flammable, hazardous, corrosive, etc.), varying densities, and various pressure and temperature circumstances can all be accommodated by a wide range of valves and valve layouts. In applications involving the processing of fluids or gases, valves are used to start or stop flow, regulate or throttle flow, prevent backflow, as well as to release pressure and control pressure.
Ball Valve Supplier in Malaysia
Saliran Group is a Ball Valve Malaysia supplier. As a ball valve supplier, we do supply a large selection of ball valve. A ball valve is a rotary motion valve with a quarter-turn that controls the flow of air by rotating a disc with a ball form. The majority of Ball Valve Malaysia is quick-acting, which means that in order to open the valve, the handle must be turned 90 degrees. Compared to a gate valve of the same size and rating, the Ball Valve Malaysia is smaller and lighter.
Gate Valve Supplier in Malaysia
Saliran Group is also a trusted gate valve supplier in Malaysia. As one of Malaysia's gate valve suppliers, we provide dependable and high-quality valve. The most typical type of valve in every process plant is the gate valve. It is a linear motion valve for controlling the flow of fluid. These Valves Malaysia are either fully open or totally closed while they are in use. Almost all fluid services, including air, fuel gas, feed water, steam, lubricating oil, hydrocarbon, and most other services, employ gate valves. Gate valve offers effective shutoff.
Feature of Ball Valve
Known for their excellent ability to regulate fluid flow, ball valves are indispensable components in a variety of industrial applications. These well manufactured valves offer important features that contribute to their reliability and efficiency. The quarter-turn rotational motion of the ball in the valve body provides fast, precise flow control and increased operational flexibility. In addition, the ball valve's compact profile makes it easy to install and maintain. With excellent sealing performance, ball valves minimize leakage and ensure air and water tightness. Featuring fast actuation, compactness and sealing, ball valves are ideal for critical industrial processes.
Feature of Gate Valve
Gate valves are well-known for their sturdy construction and accurate flow control capabilities. They are used in a variety of industrial operations. These valves contain a variety of qualities that add to their effectiveness and dependability. Gate valves' linear motion enables for accurate opening and shutting, resulting in good flow management. At full open or full closed, pressure drop is minimized, guaranteeing efficient operation. Furthermore, the sturdy wedge gate design and tight sealing mechanism of the gate valve provide good shutdown performance and prevent leakage even at high pressure settings. Gate valves are the top option for essential industrial applications due to their ideal mix of precise flow control, outstanding shutdown capabilities, and longevity, assuring smooth and safe operation.