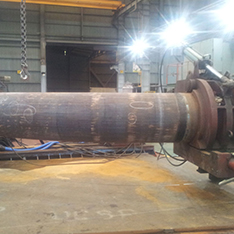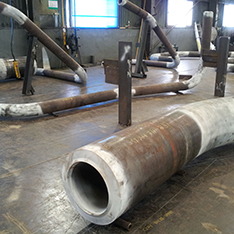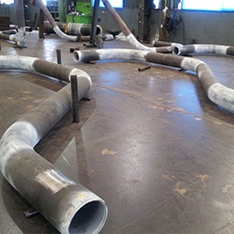 Trusted Induction Bends Supplier In Malaysia
Saliran Group has over 10 years of expertise in the manufacturing of high-quality Induction bends with numerous happy customers all around the world.
Induction Bending is a bending technique that applies to bend pipes, sections, and tubes, etc. This bending technique uses local heating with high frequency induced electrical power to bend a bigger profile. Induction bends are usually made in specific bend angles with min radius of 1.5D up to custom-made based on industrial needs.
8" (200mm) to 32" (800mm)

ASME B16.49, API 5L, ISO 15590-2
ASME/ASTM SA/A106GR.B, API 5L Gr.B

API 5L X42/46/52/60/65/70 - PSL1/2
To be determined to achieve project specification

Internal and external coating available as per request.

HIC, PED2014/68/EU, NACE MR0175, Weld Overlay available