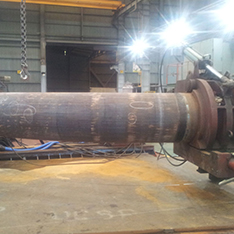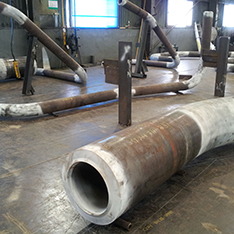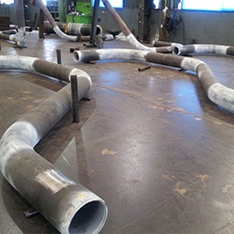 Trusted Induction Bends Supplier In Malaysia
Saliran Group has over 10 years of expertise in the supply of high-quality Induction bends with numerous happy customers all around the world.
Induction Bending is a bending technique that applies to bend pipes, sections, and tubes, etc. This bending technique uses local heating with high frequency induced electrical power to bend a bigger profile. Induction bends are usually made in specific bend angles with min radius of 1.5D up to custom-made based on industrial needs.
8" (200mm) to 48" (1200mm)
API 5L X42/ 46/ 52/ 60/ 65/ 70 - PSL 1/ 2
To be determined to achieve project specification.

Internal and external coating available as per request.

HIC, PED 2014/68/EU, NACE MR0175 available
Trusted hot induction bend supplier in Malaysia
We do offer a hot induction bend service as a hot induction bend supplier in Malaysia. We are certified hot induction bend supplier.
A controlled and effective method of bending piping is the hot induction bend. During the induction bending process, local heating is applied using high frequency induced electrical power. In an induction bending machine, pipes, tubes, and even structural shapes (channels, W & H sections) can be bent effectively.
Hot induction bend is sometimes known as high-frequency bending, incremental being, or hot bending. When using cold bending techniques is not an option, hot induction bend is the best option for bigger pipe diameters. An induction coil is positioned around the pipe that needs to be bent, heating the pipe's circumference to between 850 and 1100 degrees Celsius.