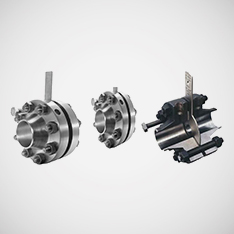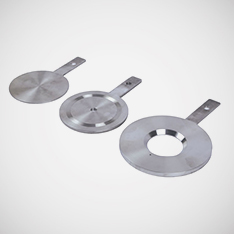 Orifice Plates and Flanges
Trusted Orifice Plates and Flanges Supplier In Malaysia
Saliran Group has over 10 years of expertise in the supply of high-quality Orifice Plate and Flanges with numerous happy customers all around the world.
An orifice plate is a thin plate consists of a hole located in the middle of the plate, in which a pipe is inserted inside the hole. Orifice functioning as flow measuring or metering solutions. These Orifice Plates are often used to measure flow rates in a pipe using published formulae. Orifice plates is known as restriction plates which use to reduce pressure and restrict flow.
SCH 10, 20, 30, 40, 60, 80, 100, 120, 140, 160

SCH STD, XS, XXS
SCH 10s, 40s, 80s

Orifice Plate Follow Customer's Drawing (Petronas, Shell, Exxon), Orifice Flange ASME B16.36

ASTM A694 F42/ 46/ 52/ 60/ 65/ 70
ASTM A707 L1 ~ L8

ASME/ASTM SA/A350 LF1/ 2/ 3/ 6

ASME/ASTM SA/A182F2, F5, F9, F11, F12, F22, F91

ASME/ASTM SA/A182F304/304L, 316/316L, 309, 310, 304H, 310H, 317/317L, 321, 321H, 347, 347H, 904L

UNS S31803, S32205, S32750
ASME/ASTM SA/A182F51, 53, 55, 60

ASME/ASTM SB564,
UNS N02200 (Nickel 200), UNS N02201 (Nickel 201)
UNS N04400 (Monel 400), UNCS N06600 (Inconel 600)
UNS N06601 (Inconel 601), UNS N06625 (Inconel 625)
UNS N08810 (Incoloy 800H), UNS N08811 (Incoloy 800HT)
UNS N08825 (Inconel 825), UNS N010276 (Hastelloy C276)

HIC, PED 2014/68/EU, NACE MR0175 available
Power Generation, Oil Production and Refining, Water Treatment and Distribution, Gas Processing and Transmission, Chemical and Petrochemical Industries.
Orifice Plate: What is it?
A differential pressure metre commonly used in natural gas measurement is the orifice plate (orifice metre). Orifice plate monitors volumetric flow, and depending on the device's calculations, it can also compute mass flow.
Also, orifice plate makes use of Bernoulli's principle, which is the same as that of a Venturi-style metre and suggests a connection between fluid velocity and pressure. According to this relationship, pressure falls as velocity rises. The pressure difference between the upstream and downstream sides of a partially obstructed pipe is used by the orifice metre to calculate the flow.
Orifice Flange: What is it?
A pipeline's flow rate of oil, gas, and other liquids is measured using an orifice flange in conjunction with orifice metres. Orifice flange is produced in a variety of diameters and material grades in accordance with ASME B16.36.
A flow nozzle mounted on an orifice flange is used to monitor the flow of the fluid carried by the pipeline. Separate tapings on the pipe wall are not required since pairs of pressure tapings are machined into the orifice flange. A disc-shaped flange known as an orifice is engineered with a raised face or a ring type joint facing.