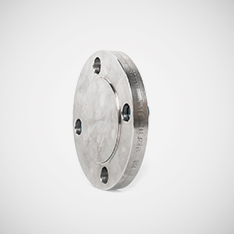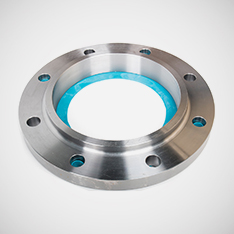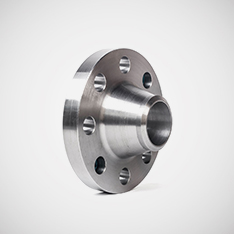 Trusted Flanges Supplier In Malaysia
Saliran Group has over 10 years expertise in the trading and supply of high-quality forged flanges with numerous happy customers all around the world. Saliran Group is leading Flanges Supplier in Malaysia for flanges. We have been supplying flanges for more than ten years. The highest quality flanges are what Saliran Group offer as a flange supplier in Malaysia. We supply variety of flanges types such as blind flange, slip-on, weld neck flange, socket weld, threaded, lap joint flange, and orifice.

What are Flanges?
According to Flange Supplier Malaysia, flanges are a ring or collar that connecting pipes, valves, and other appliances to form a piping system. These pipe flanges are usually welded to the pipe ends with the help of nuts and bolts. A flange joint is formed when a gasket is inserted between two mating flanges to establish a seal. These flanges are customized to meet an extensive range of application requirements such as material grades and pressure.
Blind, Slip on, Welding Neck, Socket Weld, Threaded, Lap Joint, Anchor, Orifice

1/2" (15mm) - 48" (1200mm)

Raised Face RF, Ring Type Joint RTJ, Flat Face FF, Male & Female M&F, Tongue Groove T&G

SCH 10, 20, 30, 40, 60, 80, 100, 120, 140, 160

SCH STD, XS, XXS

SCH 10s, 40s, 80s

ASME B16.5, B16.47, B16.36, MSS SP-44, API 605/6A/6B
ASTM A694 F42/ 46/ 52/ 60/ 65/ 70

ASME/ASTM SA/A350 LF1/ 2/ 3/ 6

ASME/ASTM SA/A182F2, F5 ,F9, F11, F12, F22, F91

ASME/ASTM SA/A182F304/304L, 316/316L, 309, 310, 304H, 310H, 317/317L, 321, 321H, 347, 347H, 904L

UNS S31803, S32205, S32750, S32760
ASME/ASTM SA/A182F51, 53, 55, 60

ASME/ASTM SB564,
UNS N02200 (Nickel 200), UNS N02201 (Nickel 201)
UNS N04400 (Monel 400), ), UNS N06600 (Inconel 600)
UNS N06601 (Inconel 601), UNS N06625 (Inconel 625)
UNS N08810 (Incoloy 800H), UNS N08811 (Incoloy 800HT)
UNS N08825 (Inconel 825), UNS N010276 (Hastelloy C276)

HIC, PED 2014/68/EU, NACE MR0175, NORSOK, Weld Overlay available
Carbon Steel Flanges
Mild steel or low carbon steel is typically used for carbon Steel Flanges Malaysia because they are strong, tough, but difficult to temper. You can acquire high-quality carbon steel flanges from the leading Steel Flange Suppliers.
Stainless Steel Flanges
Due to its unique characteristics, the stainless Steel Flanges Malaysia are one of the many types of flanges that are available by many Steel Flange Suppliers Malaysia. Due to its extreme rust resistance, a stainless steel flange can outlive a carbon steel flange indefinitely. According to the Steel Flange Suppliers, corrosion resistance and strength are the main factors to consider when selecting stainless Steel Flanges Malaysia over other kinds of metal flanges.
Blind flange: what is it?
In general, a blind flange is a flange without a hub or a drilled centre. Blind flange features a comparable bolting pattern, the same face type, and the same face thickness as a flange. Additionally, a pressure vessel's nozzle aperture can be sealed with blind flange.
Slip on flanges: what is it?
A straightforward and excellent substitute for a weld neck is the slip-on flanges. The bore of the slip on will give ample amount of space for the matching pipe. Most slip-on flanges have hubs that frequently resemble raised faces in terms of dimension.
Weld neck flanges: what is it?
Weld Neck Flanges are simple to distinguish at the long tapered hub. Weld neck flanges have two types. Pipes are utilised with the standard type. The long form, which is employed in process plants instead of pipes, is available. A fitting with a circumferentially projecting rim is what makes up weld neck flanges.
Socket Weld flanges: what is it?
A pipe is placed into the socket of socket weld flanges, which has one fillet weld on the outside of the flange hub to hold the pipe in place. With a counterbore in the centre to enable a clean weld of pipe into the socket, socket weld flanges are a less popular but no less reliable connection for flanges that need less overall space than typical weld neck flanges.