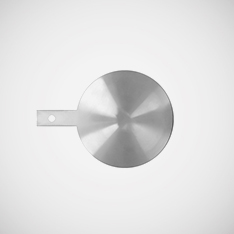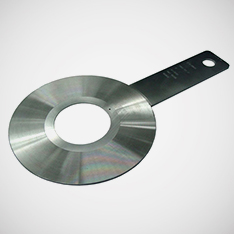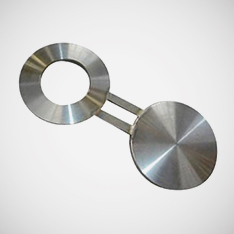 Trusted Line Blanks Supplier In Malaysia
Saliran Group has over 10 years of expertise in the supply of high-quality line blanks with numerous happy customers all around the world. We supply a variety of line blanks types such as spectacle blind, spade, and space.
Line blanks are a component that is inserted between two mating flanges and vessel connectors. Line blanks are functioning as placeholder or shutdown pipelines during servicing work to prevent leakage of fluid into another. These line blanks are customized to meet an extensive range of application requirements such as materials and dimensions.
| | |
| --- | --- |
| | Spectacle Blind, Spade, Spacer |
| | |
| | ASME B16.48, API 590, Petronas, Shell, Aramco, Exxon, Customer's Drawing. |
ASTM A694 F42/ 46/ 52/ 60/ 65/ 70

ASME/ASTM SA/A350 LF1/ 2/ 3/ 6

ASME/ASTM SA/A182F1, F2, F5, F9, F11, F12, F22, F91

ASME/ASTM SA/A182F304/304L, 316/316L, 317/317L, 304H, 321/321H, 347/347H, 310, 904L

UNS S31803, S32750, S32760, S32205, S31254 ASME/ASTM SA/A182 F51, F53, F55, F60, F44

ASME/ASTM SB/B564, UNS2200 (Nickel 200),
UNS2201 (Nickel 201), UNS4400 (Monel 400),
UNS5500 (Monel K500), UNS6600 (Inconel 600),
UNS6601 (Inconel 601), UNS6625 (Inconel 625),
UNS8810/8811 (Incoloy 800H/HT), UNS8825 (Inconel 825),
UNS10276 (Hastelloy C-276), UNS6622 (Hastelloy C-22)

HIC, PED2014/68/EU, NACE MR0175 available
Spectacle Blind: What is it?
Typically, spectacle blind is used to join together or permanently divide pipe networks. A steel plate with two discs of a specific thickness is known as a spectacle blind.
The two discs are held together by a steel component that resembles the nose piece of a pair of glasses. A solid plate makes up one of the discs, while a ring with an interior diameter equal to a flange makes up the other. Systems that frequently need to be isolated from other installations should use spectacle blind. A Spectacle Blind is often installed in the "open" position to allow for pipe passage.
Spectacle Spacer: What is it?
Spectacle spade and spectacle spacers are both members of the Line Blinds family. Together, they provide the same purpose as a simple valve, or what is known as a spectacle blind. The eyeglass spade or eyeglass spacer is positioned between two flanges and fastened with a bolt. When the line needs to be open, a spectacle spacer is utilised, and when it needs to be obstructed or closed, a paddle blind or spade is fitted. Only half of the bolts must be removed, and the Spade or Spacer must be switched out, to convert it from open to closed.
Spade Blind: What is it?
To avoid having to connect the pipelines together when a line is to be open, the spade blind is frequently used within conjunction with a standalone spacer. Blind spade deployments are exclusively used to isolate flows. Additionally, standalone spade blinds are substantially lighter than spectacles, making them ideal for applications involving extensive or intricate piping. Additionally, while replacing a spade blind, all flange bolts must be removed. The operator entirely eliminates the spade blind and substitutes it with a spacer that has the same thickness if the line is going to be put back in service.
Each round is joined by a little nose piece or tie bar rather than a handle, web, or tie bar. The finished product resembles a figure eight or a pair of glasses, which is how the component gets its name.