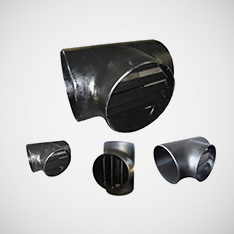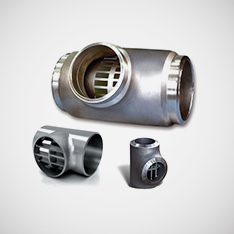 Trusted Barred Tee Supplier In Malaysia
Saliran Group has over 10 years of expertise in the supply of high-quality Barred Tee with numerous happy customers all around the world. We supply a variety of valve types such as equal and reducing, seamless, welded, as well as forging barred tee.
Barred Tee is also known as a pigged tee, is a tee that is used in a pipe system to ensure the pig pass through the branch smoothly and safely. A bar is installed inside the internal side of the tee to prevent the pig from running out from the branch of the main pipe. To ensure branch connection not be restricted, size tees should not be a small size as well.
Equal and Reducing
Seamless, Welded, Forging

4" (100mm) to 48" (1200mm)

As per customer's requirement & design

Quantity and size as per customer's request or by our own design
ASME/ASTM SA/A234-WPB, WPC

ASTM A860 WPHY 42/ 46/ 52/ 60/ 65/ 70

ASME/ASTM SA/A234-WP5,WP9,WP11,WP12,WP22,WP91

ASME/ASTM SA/A403WP 304/304L, 316/316L, 309, 304H, 310S, 317, 321, 321H, 347, 347H, 904L

ASME/ASTM SA/A815 UNS S31803 / S32205 / S32750 / S32760

ASME/ASTM SB366,
UNS N02200 (Nickel 200), UNS N02201 (Nickle 201)
UNS N04400 (Monel 400), UNS N06600 (Inconel 600)
UNS N06601 (Inconel 601), UNS N06625 (Inconel 625)
UNS N08810 (Incoloy 800H), UNS N08811 (Incoloy 800HT)
UNS N08825 (Inconel 825), UNS N010276 (Hastelloy C276)

HIC, PED 2014/68/EU, NACE MR0175 available