What are Butt Weld Fittings?
Butt weld fittings are weldable pipe fittings that allow you to change the flow direction, branch off, reduce pipe size, or attach auxiliary equipment. Furthermore, butt weld fittings made of forged steel are manufactured in accordance with ANSI / ASME B16.9. Butt weld fittings are the most common type of welded pipe fitting, and their nominal pipe size and pipe schedule are specified. Besides that, butt weld fittings begin with seamless or welded pipe and are formed (via multiple processes) into the shapes of elbows, tees, and reducers, among other things. Butt weld fittings are more common in stainless steel because of the cost savings.
Also, butt weld fittings are known as welded pipe fittings. These fittings can provide certain advantages over socket weld and threaded fittings while using in stainless steel and carbon steel. Whereas socket weld fittings are only available up to a certain size, butt weld fittings are available in sizes ranging from 1/2 inch to 72 inch.
Types of Butt Weld Fittings
Butt weld 45° Elbow
45-degree elbow with a long radius (1.5 x Diameter) and a 45 degree change in fluid direction.
Butt weld 90° Elbow
90-degree steel pipe elbow with long radius (1.5 x Diameter).
Butt weld 180° return bend
More than a 90-degree elbow is referred to as a steel bend. For example, long radius and short radius 180-degree bends.
Other than that, butt weld elbow dimensions can be specified as diameter (in NPS) and thickness (in schedule 40 or schedule 80) according to ANSI. For instance, long radius 90-degree elbow 4 inch and thickness in schedule 40 or schedule 80.
Butt weld tee
The vacuum tubing on all three ports of butt weld tee fittings is the same diameter. Hence, tees are commonly used in vacuum piping systems to provide a 90-degree branch.
Butt weld Reducer
Reducer is a pipeline component. It can reduce the size of the pipeline from large to small bore based on the inner diameter. Therefore, the length of the reduction is equal to the average of the smaller and larger pipe diameters. Moreover, you can also use the reducer as a diffuser or nozzle in this case.
Butt weld cap
To close off the end of a pipe, a cap will be applied. Hence, the end caps are used to seal or block off the end of a pipeline. Also, the end cap is welded to the relevant sized pipe within the pipeline that requires blocking off or sealing at the weld prep. Unlike a blind flange, which can be unbolted to allow access to the pipeline, the end cap is permanently attached once installed.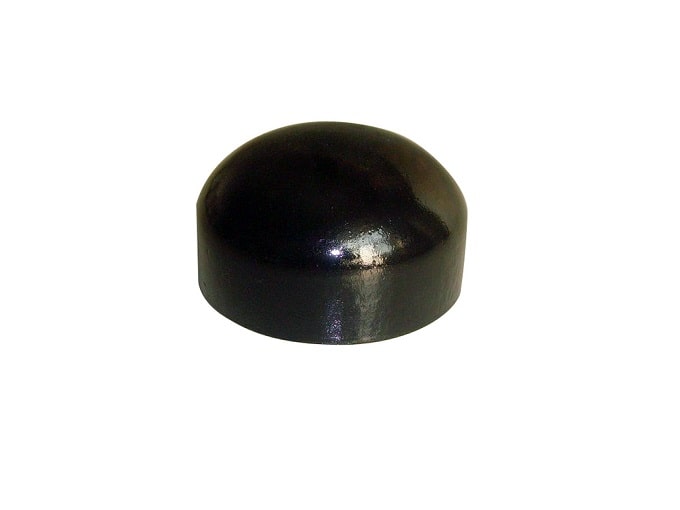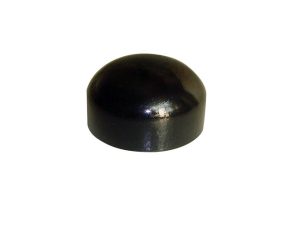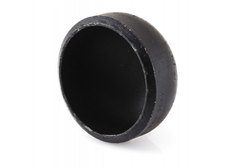 Specification for Butt Weld Fittings
Carbon Steel
ASME/ ASTM SA/ A234-WPB, WPC
High Yield Carbon Steel
ASTM A860 WPHY 42/ 46/ 52/ 60/ 65/ 70
Low Temp Carbon Steel
ASME/ASTM SA/A420 WPL6
Chrome Moly
ASME/ASTM SA/A234-WP5, WP9, WP11, WP12, WP22, WP91
Stainless Steel
ASME/ASTM SA/A403WP 304/304L, 316/316L, 309, 310S, 317, 321, 321H, 347, 347H
Duplex/ Super Duplex

ASME/ASTM SA/A815
UNS S31803/ S32205/ S32750/S32760

Nickel Alloy

ASME/ASTM SB366
UNS N02200 (Nickel 200), UNS N02201 (Nickle 201)
UNS N04400 (Monel 400), UNS N06600 (Inconel 600)
UNS N06601 (Inconel 601), UNS N06625 (Inconel 625)
UNS N08825 (Inconel 825), UNS N010276 (Hastelloy C276)

Remark
HIC, PED 97/23/EC, NACE MR0175 available

How are Butt Weld Fittings Made?
Hot forming would be used to create this type of pipe fitting. By that, it would entail bending the pipe and shaping it into a shape. After that, the manufacturer will cut the pipe to length and that pipe will be the starting material of this fitting. Then, this pipe would be heated and moulded into specific shapes using dies. Also, the heat treatment would be performed to achieve the desired mechanical properties and remove residual stresses.


The Advantages of Butt Weld Fittings
Inexpensive and simple to use.
It can reduce corrosion action and frictional resistance.
Welded joints offer more design flexibility and take up less space.
It is usually permanently leakproof for a welding fitting connection.
Butt weld fittings are continuous metal structure that connects a pipe and a fitting and has a high strength performance in a piping system.
The connection has a smooth inner surface and changes direction gradually. The pressure losses and turbulence for fluid transport will then be reduced.
What is the Difference Between Short Radius (SR) and Long Radius (LR)?
The terms SR45 elbow and LR45 elbow are frequently used. And the 45 or 90 refers to the bend angle for buttweld fitting to change the flow direction. Apart from that, a long radius elbow (LR 90 Elbow or LR 45 Elbow) has a pipe bend that is 1.5 times the pipe size. As a result, a 6-inch LR 90 has a bending radius that is 1.5 times the nominal pipe size. Also, a short radius elbow (SR45 or SR90) has a pipe bend equal to the size of the fitting. So, a 6″ SR 45 has a bending radius equal to the nominal pipe size of 6″.
Looking for flanges, fittings and pipes?
Saliran Group has over 10 years of experiences in trading of a wide range of flanges, pipes, valves, fittings, and related parts and accessories ("PVF products") as well as steel products with numerous happy customers all around the world. We supply a variety of flange types such as 45,90&180 degrees elbow, long, short radius & 3D elbow reducer, concentric & Eccentric reducer, equal & reducing tee, and end cap.
Click on the link below to contact us now!