What is a Socket Weld Flange?
Socket weld flange is commonly found on smaller diameter high pressure pipes. Inserting the pipe into the socket end and applying fillet weld around the top is how these pipe flanges are attached. This results in a smooth bore and improved flow of the fluid or gas inside the pipe. Furthermore, put on pipe flanges with hubs have published specifications ranging from 1/2" to 24". Also, socket weld flange is available in a variety of material grades, specifications, and sizes.
Socket weld flange is normally available with a raised face, a flat face, or an RTJ facing. When a raised face is required for socket weld flanges, the standard height for socket weld flanges under 400# is 1/16". And the standard socket weld flange raised face height for 400# and higher socket weld pipe flanges is 1/4″.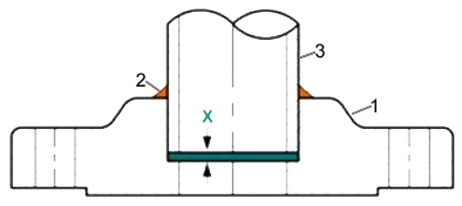 Usage of Socket Weld Pipe
Pull back 1.6mm (1/16″) of the inserted pipe, put the pipe end into the socket weld flange until the pipe bottom touches the shoulder area, and then perform fillet welding. The goal is to weld a fillet to separate the flange from the pipes or fittings, leaving an expansion gap.
Features of Socket Weld Flange
A good fit of the pipe is made possible by the recess on the inside diameter of the socket weld flange, allowing for a smooth flow of liquid.
For smaller diameters and greater pressure/temperature settings, socket welding flanges are effective.
They are comparable to slip-on flanges, but they also have to state the schedule of the pipe they will be used with.
How Socket Weld Flange is Produced?
In order to prevent cracking faults brought on by thermal pressures during heating processes, the socket welding flange was initially employed for stainless steel superheaters. However, after years of development, it has become a regular application for all sorts of materials.
Types of Socket Welded Flange
Socket welded flanges, such as the raised face type and ring type joint type, are similar to other welding flange types (slip on, weld neck or blind flange).
Raised Face Type
A tiny piece of the RF Type RF socket weld flange projects from the face and surrounds the flange bore. This raised portion will house the gasket seat.
Ring Type Joint Type
There is an RTJ style groove on the raised face surface that you may fit a gasket ring in to improve sealing abilities.
Advantages of Socket Welded Flange
To reduce the possibility of leaking, socket weld flanges could take the place of threaded flanges.
Before welding, there is no need to bevel.
Outside of the pipe, welding work cannot enter the pipe bore.
Applications where interior welding operations are extremely challenging are advised to use it. Internal pockets are removed to the sock welding process. It is to prevent heat warpage and weld spatter damage to the flange face. 
It has a longer fatigue life and the same internal pressure as sliding on the flange.
Disadvantages of Socket Welded Flange
Socket welding needs more advanced welding abilities since the increasing space between the pipe and shoulder must be maintained at 1/16 inch during welding.
For anti-corrosive pipes like stainless steel pipes, the expansion gap increases the likelihood of crack flaws, therefore cracks between the pipe and flange will result in corrosive issues.
Socket Weld flange cannot be used in corrosive or radioactive environments. It is because of the risk of operating and maintenance issues associated with solid build-up at the junction. Hence, welding is used more frequently. It makes connections stronger and less susceptible to corrosion when it is done entirely through the pipe from the outside to the inside.
The Differences Between Socket Weld Flange & Slip On Flange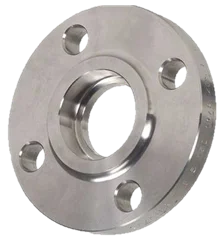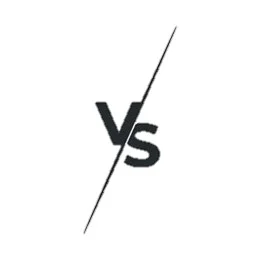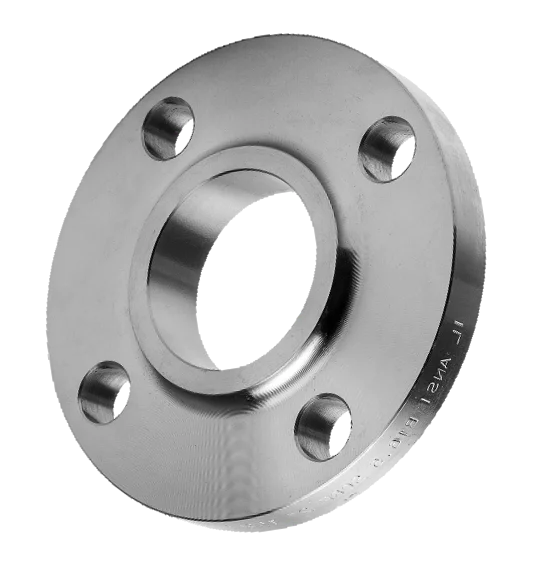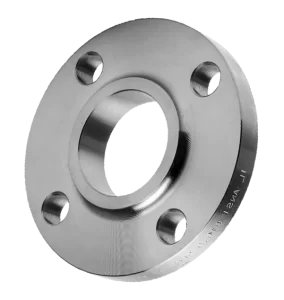 Socket weld flange is similar in shape to a slip-on flange; however, a socket-welded flange differs in having a shoulder at the inner bore.
Also, there is no shoulder at the inner bore for a slip-on flange.
Other than that, the static strength of a socket weld flange is the same as that of a slip-on flange, but its fatigue strength is 50% greater than that of a double-welded slip-on flange.
Looking for flanges, fittings and pipes?
Saliran Group has over 10 years of experiences in trading of a wide range of flanges, pipes, valves, fittings, and related parts and accessories ("PVF products") as well as steel products with numerous happy customers all around the world. We supply variety of flange types such as blind flange, slip-on flange, weld neck flange, socket weld flange, threaded flange, lap joint flange, and orifice flange.
Click on the link below to contact us now!