How to Choose the Suitable Flanges According to Your Needs and Budget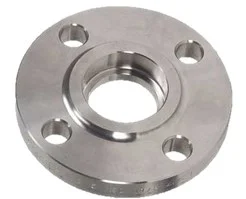 What is a flange?
A flange is a device that is used to connect various pipes, valves, and other equipment so that a connection of pipes can be formed. In other words, this helpful device allows for the easy management and assembly of the piping system. If you are planning to buy the correct type of flanges or carbon steel fittings but need support figuring out where to start, here's a complete guide that will serve as a road map and help clear your queries. This article highlights the uses, benefits, types, and things to consider before buying flanges.
Why use Flanges?
Well, this is one of the most frequently asked questions. People usually need to be aware of how flanges can provide them with a convenient and reliable way to connect the pipes to other equipment, including pumps and valves. This is because flanges are designed to offer flexibility and support to the piping systems so that you can easily access all the components with ease and with less effort. When you use flanges or carbon steel fittings, you will also notice that it becomes easier to assemble and disassemble in case of any cleaning-related task or any other maintenance issue.
How using flanges can make your Industrial work easier.
Flanges have been reported to be one of the most valuable pieces of equipment that makes industrial work much more accessible, smooth, and hassle-free. Flanges systems have been extensively used in various industries like transport, gas, water, and petroleum. With a range of materials to choose from, you can select the one that suits and fulfills your needs. Here are some of the incredible advantages of using flanges in industries:
An essential benefit of flanges is that you can easily access those areas that are out of reach or are complex with a flange system.
They can be assembled and disassembled easily, saving a lot of effort and time. All you need to consider is moderate torque application, and you will be all set to go.
It allows easy maintenance of the piping connections and can also tolerate extremely high pressure and temperature. Besides this, the flange system prevents components from loosening, which is the main problem with traditional hydraulic systems.
Selecting the right Flanges Material
We talk about the material of flanges; there is a range of materials available that you can pick from. Each material has different factors, including temperature, pressure tolerance, and rusting properties, which you need to consider beforehand. Following are some of the commonly used materials in the manufacturing process.
Stainless steel:
Starting from stainless steel, the material has some great qualities that make it a perfect choice for a flanges system. It is capable of tolerating high-pressure and temperature areas. Moreover, the material is also known for its incredible anti-corrosion abilities. Besides this, it is also highly reliable and durable and is extensively used in piping systems in various industries that deal with oil and water applications.
Carbon steel:
The following material on the list is carbon steel. Carbon steel flanges are also widely used for different purposes, especially in fuel lines and shipping vessels, and offer great benefits. Such flanges are made of high-power carbon steel capable of bearing high weights due o its incredible strength and toughness. However, they were designed to be used in low-temperature areas.
Aluminum:
Aluminum flanges are commonly used in the petroleum, oil, and gas industries. These flanges are lightweight but are known to have great strength. They are preferred for industries that deal with medium-low temperatures and pressures.
Plastic
One of the lightest and cheapest types of flanges are plastic flanges. They have the same features and abilities as all the other flanges. The only point that needs to be considered is that they cannot handle immense pressure and heat. This is one thing that puts them behind the other types.
Nickel alloy
Alloys are known for offering superior strength and have the properties of sustaining and tolerating extreme environmental conditions as well. Besides this, their high heat and anti-corrosion abilities make them an ideal material choice for flanges. Also, they cost less in comparison with the number of benefits they offer.
Conclusion
After reading the blog, you can get a lot of insight into choosing suitable flanges considering all the essential aspects mentioned. There are a lot of companies in the market that offer you the best quality products intending to make their customers satisfied and happy. However, you need to decide after thorough research and consultation, as flanges are one of the critical components of a piping system. It's essential to communicate with the experts and let them know what material and size you need so that they can offer you high-end products that perfectly fit your needs.
Searching for the best pipe flanges? Contact us today
Are you searching for the best pipe flanges or carbon steel fittings but need help knowing where to get the one? Here you are on the right page. Is here to help you get the best quality flanges at affordable rates. Our team will help you throughout the process, from full support and easy placement of orders to effortless and smooth deliveries at your doorstep. Contact us today, and let us offer you the best services available.
Looking for flanges, fittings, pipes, valves and gasket?
Saliran Group has over 10 years of experiences in trading of a wide range of flanges, pipes, valves, fittings, gasket and related parts and accessories ("PVF products") as well as steel products with numerous happy customers all around the world. We supply a variety of gaskets either in metal, non-metal as well as food-grade approval available material.
Click on the link below to contact us now!