What Are Forged Fittings?
Forged fittings are used to connect. branch, blind, or route piping systems with small diameters. Unlike butt weld fiittings, which are made of pipes and plates, forged fittings are made of forging and machining. Also, forged fittings are available in accordance with the standards and specifications of ASME B16.11, MSS-SP-83, SP95, SP97, and BS3799. All of these forged fittings can be used to connect nominal bore pipes. Moreover, they are made of carbon steel A105 and stainless steel SS316. These forged fittings range in size from 1/8″ to 4″. Furthermore, these fittings got their name from the forging process used in their production. The raw material, which is steel alloy or carbon alloy, is heated and formed into a customizable shape during the manufacturing of these fittings.
Besides that, forged fittings are available in both socket weld and threaded configurations. Additionally, these forged fittings are constructed with A105 carbon steel, stainless steel, and even nickel alloy. And all of these raw materials are suitable for the production of pipe fittings. Additionally, forged fittings are heavier, thicker, and designed for use in more demanding applications. Hence, these pipe fittings have pressure classes of 2000#, 3000#, 6000#, and 9000#.
The Various Types of Forged Fittings
There are various types of forged fittings available on the market. For example, 90D elbow, 45D elbow, straight coupling, three-piece union, and three-way tee are among the fitting types. Besides that, end cap, end plug, hex nipple is also available.
Therefore, a three-way tee is arranged in a T shape with one inlet and two outlets. On the other hand, the forged fittings are useful for combining the flow from two channels to a single outlet. In this case, the reducer assists the system in significantly reducing the flow size to a smaller direction.
 Type

Elbow, Tee, Nipple, Plug, Coupling, Cap, Bushing, Union, Cross
& Branch Fittings

Size Range

1/4″ (8mm) – 4″ (100mm)

Standard

ASME/ANSI 16.11, BS3799, BS1740, MSS SP-83, SP95, SP97

Class

3000lbs, 6000lbs, 9000lbs

Thread

NPT (ASME/ANSI B120-1) BSP, BSPT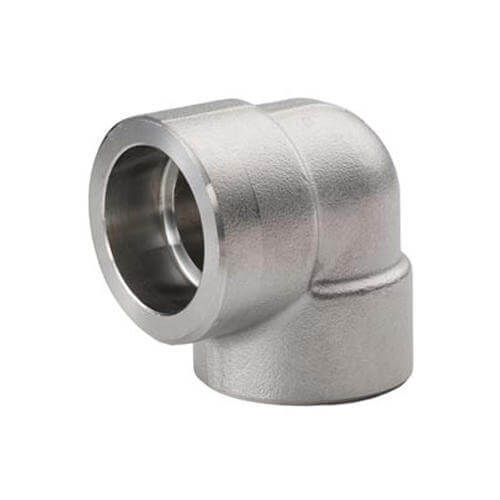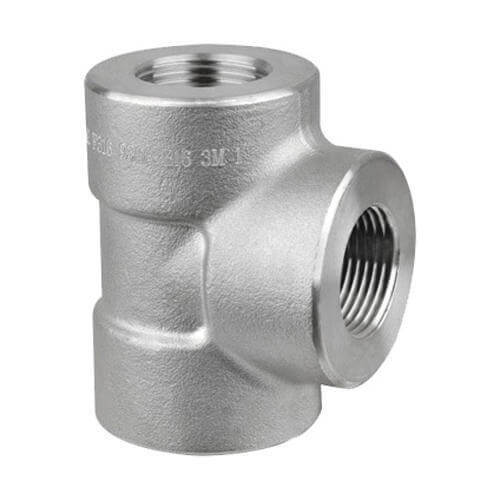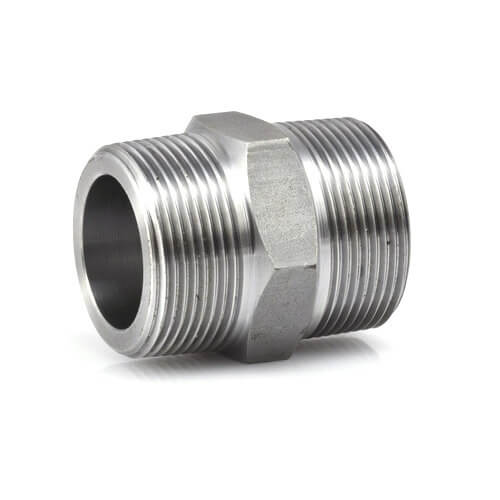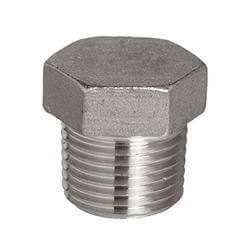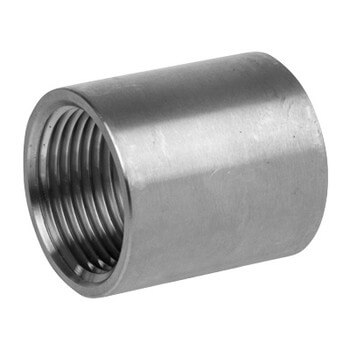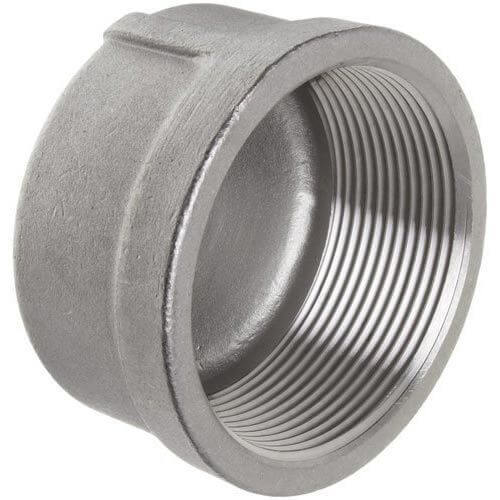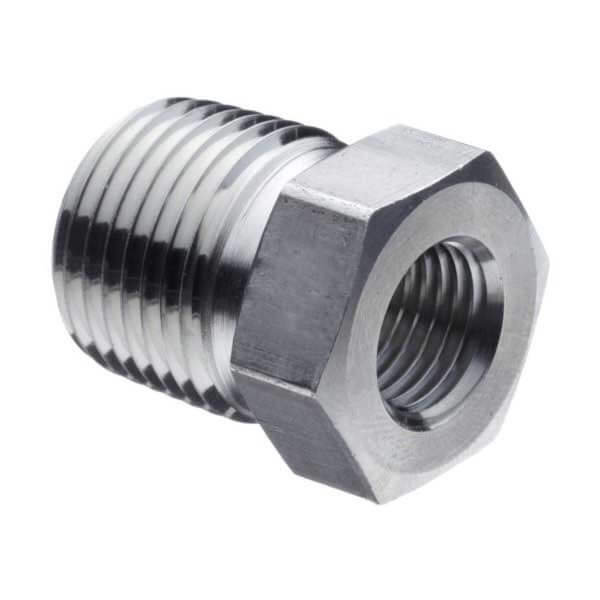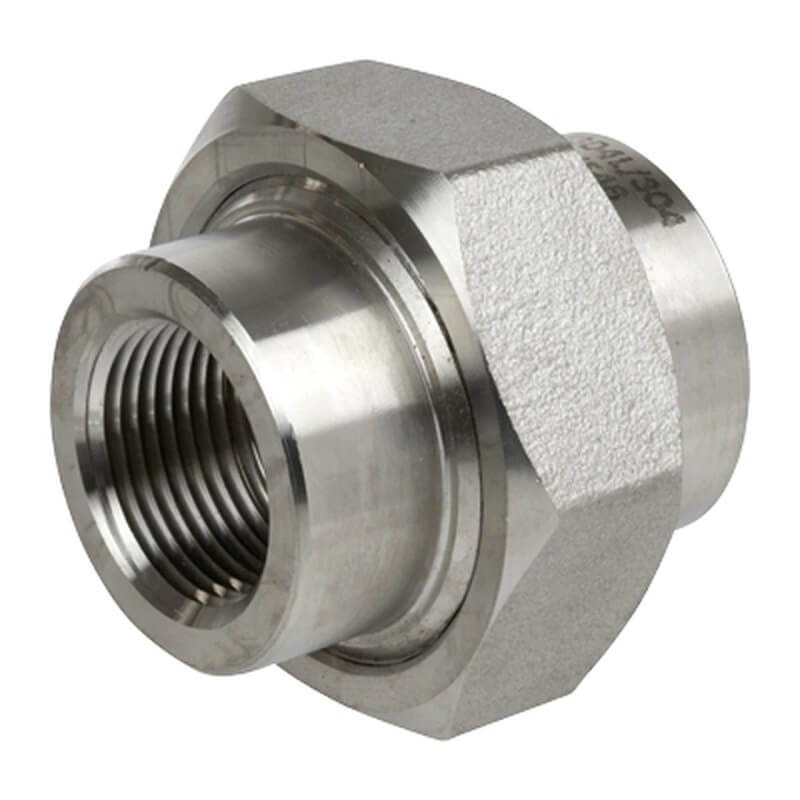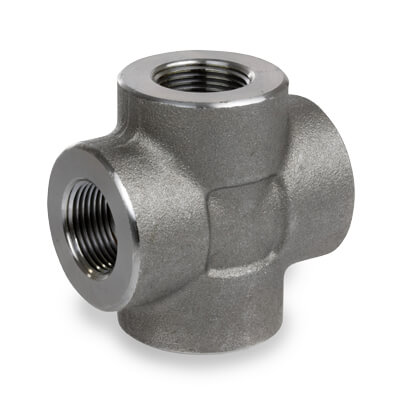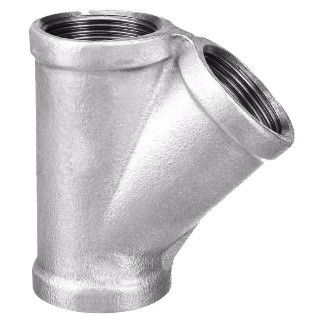 Materials & Specifications
Carbon Steel

High Yield Carbon Steel

ASTM A694 F42/ 46/ 52/ 60/ 65/ 70

Low Temp Carbon Steel

ASME/ASTM SA/A350 LF1/ 2/ 3/ 6

Chrome Moly

ASME/ASTM SA/A182 F2, F5, F9, F11, F12, F22, F91

Stainless Steel

ASME/ASTM SA/A182 F304/304L, 316/316L, 309, 310, 310H, 317/317L, 321, 321H, 347, 347H

Duplex/Super Duplex

ASME/ASTM SA/A182F51, 53, 55, 60
UNS S31803/ S32205/ S32750/ S32760

Nickel Alloy

ASME/ASTM SB564
UNS N02200 (Nickel 200), UNS N02201 (Nickle 201)
UNS N04400 (Monel 400), UNS N06600 (Inconel 600)
UNS N06601 (Inconel 601), UNS N06625 (Inconel 625)
UNS N08825 (Inconel 825), UNS N010276 (Hastelloy C276)

Remark

HIC, PED 97/23/EC, NACE MR0175 available
Manufacturing of Forged Pipe Fittings
Manufacturers adhere to specific standard procedures and norms when producing each marked pipe fitting. Therefore, every forged fitting has a permanent marking on the collar part with the required credentials. Also, the goal of this marking is to keep the user informed while identifying pipe fitting specifications. Other than that, it also allows for the smooth operation of purchase and selection procedures. Furthermore, every forged pipe fitting reflects various marks. For example, the manufacturer's trademark, the country of origin, the standards, the size, the work pressure capacity, the material, and the pressure.
Characteristics of Forged Steel Fittings
Steel forged fittings have a higher overall strength and toughness than steel processed in other ways. Besides that, forged steel is less likely to shatter when in contact with other objects, making it ideal for items such as swords. This increased strength and durability is due to how the steel is forced into shape during the forging process — by pressing or hammering. In addition, this process stretches the grain of the steel, causing it to be aligned in one direction rather than being random. Also, the forging is cooled in water or oil after pressing or hammering. Therefore, the steel is stronger than if it had been cast by the end of the process.
The consistency of forgings
As forged steel fittings is a controlled and deliberate process, with each forging going through the same steps. Hence, it is usually possible to ensure a consistent material over the course of many different forgings. Cast steel, on the other hand, is more random in nature due to the processes used.
It is more difficult to shape the metal during the forging process. This is because forging occurs while the steel is still solid, as opposed to casting, where the metal is reduced to its liquid form as part of the process. As the metallurgist working with the steel will have more difficulty changing the metal's shape, the size and thickness of the steel that can be successfully forged are limited. Thus, the larger the metal section under consideration, the more difficult it is to forge.
LOOKING FOR FLANGES, FITTINGS AND PIPES?
Saliran Group has over 10 years of experiences in trading of a wide range of flanges, pipes, valves, fittings, and related parts and accessories ("PVF products") as well as steel products with numerous happy customers all around the world. We supply a variety of forged fittings such as elbow, tee, nipple, plug, coupling, cap, bushing, union, cross, and branch fittings.
Click on the link below to contact us now!