Benefits of Choosing Stainless Steel Flanges- A Complete Guide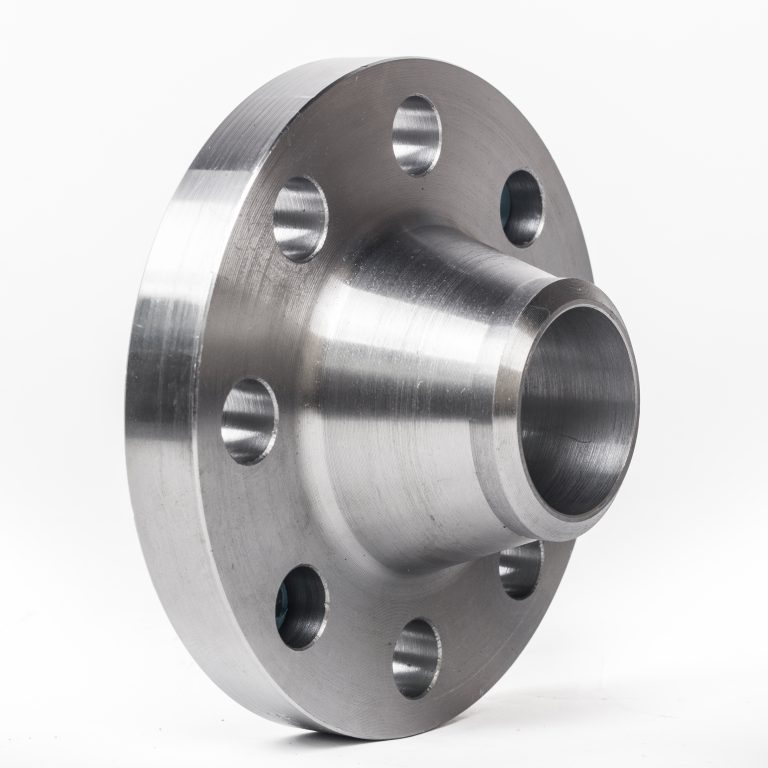 Well, we all know that pipelines are very important in almost all industries. Whether we talk about oil, mining, or another industry, pipelines are required to transport resources safely from one point to another. But, when these pipelines are not able to do the transportation of resources, they are of no use. Well, one of the steps that most industries follow to keep the pipeline system fully functional and smooth is that they invest in suitable pipe flanges. These pipe flanges are known for their ability to control the entire piping system well-connected and integrated.
When you reach out to a company to purchase flanges, they will let you know all the available materials and the product's plus and minus. However, it is better to seek some referrals beforehand so that you can invest your money in the right products. With many materials available that you can opt from, this article will highlight some of the key benefits of using stainless steel pipe flanges fittings.
High corrosion resistance
The first and foremost benefit of using stainless steel flanges is that they offer high corrosion resistance, which makes them the ideal choice for many customers. This is also one of the plus points of stainless steel flanges. They can sustain and function well in various environmental conditions where other products usually get corroded.
Anti-corrosion property of stainless steel is very beneficial, especially in the oil and gas industries, where corrosion remains a considerable concern as the flow of oil in the pipes make them rust more often.
Versatility
The next feature of the Stainless steel flanges Is their versatility. This means that they can incorporate various materials, including nickel, molybdenum, or nitrogen. This helps in enhancing the overall quality and other properties of the product. Besides this, the high versatility also gives you the option to use the dimensions according to your requirements. This means you will get hands on the best products that perfectly fit into your outdoor and indoor environments.
Strength
Well, the next benefit is the one we all have heard all our lives. Yes, you guessed it right. It's the high strength of the Stainless steel flanges. This is what makes it the best choice for high-temperature and pressure environments.
Value for money
One of the main issues with traditional hydraulic fittings and flanges is that they aren't that robust and are easily prone to corrosion and rusting. This means they will only last you for a while, and you will have to spend your money again to get new ones. However, one of the solutions is to opt for stainless steel flanges made from highly reliable material capable of tolerating high pressure and surviving in high vibrations areas. If you are searching for dedicated flanges materials that are reliable, durable, and give you value for your money, then you need to opt for stainless steel flanges.
Highly sustainable and durable
The next benefit of stainless steel fittings is that they are more sustainable. This means that after doing the fittings, you won't be required to inspect again and again if there are loosening in connections. This is what sets stainless steel flanges apart from standard hydraulic fittings. They help establish solid connections and reduce the likelihood of loosening fittings. Besides this, another sustainable feature of stainless steel flanges is that they have a shiny surface that doesn't get rusted easily. Thus, you won't be required to spend extra on products that aim to protect the flanges from corrosion.
Easy cleaning and inspection
Another benefit of stainless steel flanges is that you can quickly inspect them. This means that when doing any replacement, modification, or cleaning, you will only have to spend a little time as the flanges linking system makes the overall Pipe connections less complex. Besides this, it also helps you save money as you can do all the cleaning independently instead of hiring a professional service to help you access the piping-linking system.
Industrial uses
In industries, flanges are extremely useful because they provide a tight connecting system for valves, pipes, and other equipment. They simplify the connections providing easy access for cleaning and modification as well. Besides this, these stainless steel flanges can also sustain and tolerate the high temperatures and pressure of the industries.
Conclusion
In this article, we have highlighted the key benefits of opting for stainless steel flanges. With many options available in the market, you can choose the one you like. However, do consider the material choice beforehand. If you want to purchase flanges for your company, feel free to reach out to Saliran to seek the best services and products at affordable rates.
Looking for flanges, fittings, pipes, valves and gasket?
Saliran Group has over 10 years of experiences in trading of a wide range of flanges, pipes, valves, fittings, gasket and related parts and accessories ("PVF products") as well as steel products with numerous happy customers all around the world. We supply a variety of gaskets either in metal, non-metal as well as food-grade approval available material.
Click on the link below to contact us now!